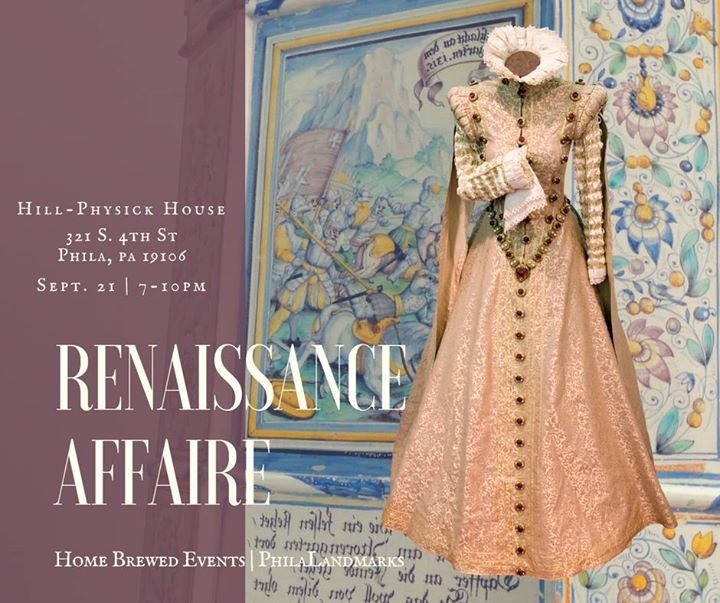 Join Home Brewed Events and PhilaLandmarks for a Throwback Thursday like no other at the Renaissance Affaire at the Hill-Physick House in Old City. The 18th century mansion will be flowing with beautifully costumed performers and merrymakers ready to create an unforgettable evening. The Dashing Rogue will be bringing musicians, psychic readers, magicians and unique entertainers to amuse you all evening.
For a small additional cost, make your own flower crown onsite to wear all evening. The best dressed lad and lady will be crowned King and Queen for the evening with a proper crown and shower of gifts.
Special thank you to PhilaLandmarks for being a wonderful sponsor for the Renaissance Affaire! The Philadelphia Society for the Preservation of Landmarks inspires people to engage with history by preserving our unique historic sites and by providing related historical, educational and cultural programming.