Belgian Holiday Happy Hour at COOK: SOLD OUT!
December 27, 2019 @ 6:00 pm - 8:00 pm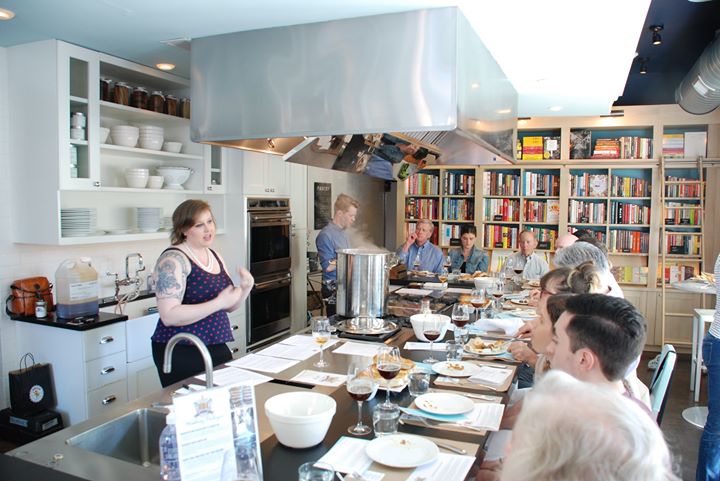 Belgium is arguably the most important country in history of beer brewing. Starting with monks in the Middle Ages, beer in Belgium now varies from pale lager to lambic beer and Flemish red, craft beer and more. There are approximately 180 breweries in the country, ranging from international giants to independent microbreweries.
Meredith Rebar of Home Brewed Events returns to COOK to share a sampling of different Belgian beer styles (plus gin and mulled wine!), complemented by small plates. Following a welcome Jenever toast, selections include Scaldis Noël, paired with a Belgian cheese and accompaniment; Chimay Red, paired with Belgian frites and special sauce; Traditional Glühwein Wine, paired with meat and cheese croquettes; an exclusive Allagash sour, paired with Belgian sugar waffles from Waffles For Tourette, Belgian chocolate sauce from Shane Confectionery and fresh fruit. Plus, during class, Meredith will walk you through the process of brewing a Belgian style beer, which will be bottled and dropped off at COOK for pickup at a later date.