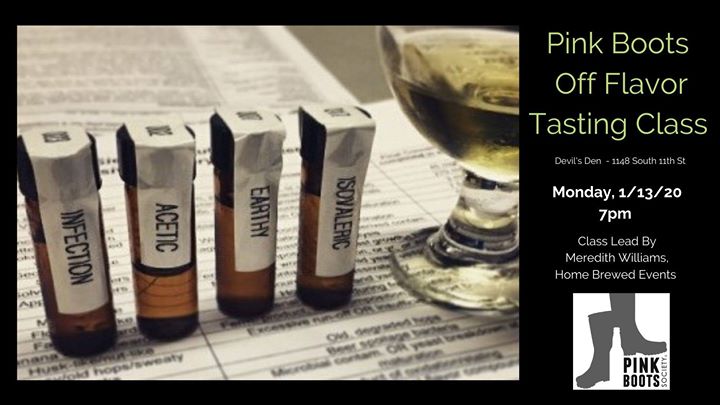 Wonder why beers taste like cardboard? What causes the buttered popcorn flavor in some beers? Join Meredith Williams, from Home Brewed Events for a lesson in Off-Flavored Beers. Learn how to identify six common off flavors found in beer and their causes. All participants will receive a base beer along with six spiked off-flavored samples. All participants will receive 20% their tab at the Devil's Den on Monday, January 13.
Guests must be 21+, seats are limited. Registration required to guarantee a space in the class.
When – Monday 1/13/2020 7:00 PM
Where – Devil's Den
1148 South 11th St
Philadelphia, PA 19147
Ticketed Event
Pink Boots Members – Free
Non Members – $25.00
CANCELLATIONS/REFUNDS
Meeting cancellations must be received no later than January 9, 2020. Registration cancellations received after this date are NOT subject to a refund. By registering for this meeting, you agree to the cancellation and refund terms and conditions.