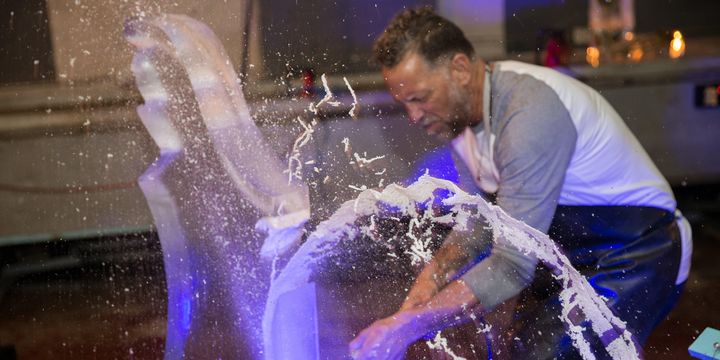 Go inside the artisanal ice world with an award winning international ice carver!
For the second annual USBG Education week, venture to the industrial workspace of Ice Sculpture Philly for a behind-the-scenes look into the wonderful world of Fire & Ice. Peter Slavin of Fear No Ice and Ice Sculpture Philly will walk you through an ice carving demonstration to showcase his ice art. After the demonstration, learn about the process of making craft ice and the impact that ice has on cocktails.
This interactive tour will finish with a sampling of some Fernet-Branca offerings. Enjoy a Fernet in a special glass made out of ice! The whole Fire & Ice adventure is sponsored by Fernet-Branca and free to USBG members or active industry professionals in the city and surrounding suburbs.
Fernet-Branca sponsored Fire & Ice Event will include:
– Ice carving demo with Peter Slavin
– Ice cups for sampling
– Spirits Tasting with Fernet-Branca & special cocktail
At their studio, located at 840 North 40th Street in Philadelphia, Icesculpturephilly.com's team of ice artists design and produce sculptures, ice bars, luges and more. Led by lead sculptor and owner Peter Slavin, our studio team has created concepts for ice sculptures and festivals throughout the world. Whether it's a personalized monogram sculpture for a wedding, or a custom ice luge for a charity event, Ice Sculpture Philly can create a sparkling, dazzling piece of ice art for any occasion.
COVID-19 SAFETY: The event will be limited to 25 people with masks required and the set up will be socially distanced to keep everyone safe. A temperature check will be done prior to entry of the studio.