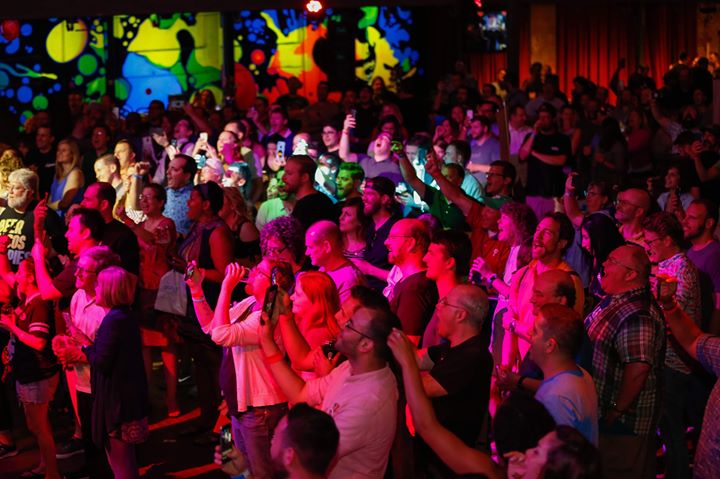 OPENING TAP is landing at the 2300 Arena on Friday, May 31, 2019. Featuring 65 breweries including local, national, international and brand-spanking new in the Philly beer scene.
While we're always about the beer, we couldn't be more excited to dust off our boogie shoes. This year we are happy to welcome back our dear friend with one of the most awesome set-lists to hit our ears, Fava le Chic. Although it's hard to follow his incredible act, this year we're switching it up and bringing LIVE BAND KARAOKE with Pat Finnerty & the Full Band, to the stage! Stay tuned for details on how YOU can rock our Opening Tap stage.
And, because we think you're the most special, we want to give you FIRST dibs on sampling our very special European Collaboration from La Cabra Brewing and Duvel Moortgat – DUVELDELPHIA! This Hoppy Blonde Ale will be drinking like a dream all week long at select locations – but you'll get it here first!
VIP Doors 6:30PM || GA Doors 7:30PM
VIP: rare pours, super cool glass, alone time
Check the ever growing list …
Duveldelphia
Brotherly Suds X
IN:
2SP Brewing Company
Allagash Brewing Company
Attic Brewing Company
Bald Birds
Bolero Snort
Brasserie De La Senne
Brewery ARS
BrewDog Brewery
Cape May Brewing Company
Conshohocken Brewing Company
Crime and Punishment Brewery
Deer Creek Malthouse
Dock Street Brewery
Dogfish Head Craft Brewery
Duvel Moortgat
Evil Genius Beer Company
Fat Heads Brewery
Firestone Walker Brewing Company
Fishtown Brewpub
Flying Fish Brewing Company
Founders Brewing Company
Free Will Brewing Company
Funk Brewing
Great Lakes Brewing Company
Heavy Seas Beer
Hokkaido Brewing
Imprint Beer Company
Iron Hill Brewery
Jack's Hard Cider
La Cabra Brewing
Levante Brewing Company
Lion Brewing
Locust Lane Craft Brewery
Love City Brewing Company
Mainstay Brewing
Manayunk Brewing
Neshaminy Creek Brewing Company
Ommegang
Oxbow Brewing Company
Philadelphia Brewing Company
Platform Beer
Ploughman Cider
Riverhorse Brewing Company
Roy Pitz Brewing Company
Rusty Rail Brewing
Second District Brewing Company
Separatist Beer Project
Shelton Brothers
Singlecut Brewing Company
Sly Fox Beer Company
Sterling Pig Brewery
Stoudts Brewing Company
The Futurist
To Øl
Triple Bottom Brewing Company
Troegs Independent Brewing
Urban Village Brewing Company
USciences Brewing Program
Victory Brewing Company
Weyerbacher Brewing Company
Wissahickon Brewing Company
Workhorse Brewing Company
Yards Brewing Company
Zeds Beer